Ko Tao
Chumphon
surat Thani
The bus arrived at Chumphon around 5.00 a.m. We had time to go on the toillet and grap some breakfast. Then we entered the catamaran. Ko Tao is one of the cheapest and best places in the world to learn scuba diving. The island has more diving schools then I've seen anywhere else. So you can probably find one teaching in your native language if you want to easily.
I stayed at bans. There was easy pick-up from the habour. This prices are good when you come in off season like me. But the shared dorms are in cellar and I could have a private room with balcony and fan for the same prices, so here I went for this.
If my main focus was not to do the course to get impression and some "small" partying in the evenings and I was not busy in time, I would not book here, but more for a smaller family style diving school. The huge advantage of bans is: You can't go wrong with it.
The location is perfect if you like to live in the center. And there will be multiple diving classes (as noticed in several languages) starting every day.
Most photos except the last ones were shot at Sairee Beach, which was 20 meters away from my room. I also tried some underwater photography with an olympus which I bought on ebay. But it is not that easy, because for good photos you need to get close. But when diving you should never lose sight of your height. As my best photos are from other divers or bubbles, I won't present them here.
For lunch I highly can recommend the Umbrella Lady. She makes really cheap delicious food at the main street of Kao tao. Don't miss the perfect shakes.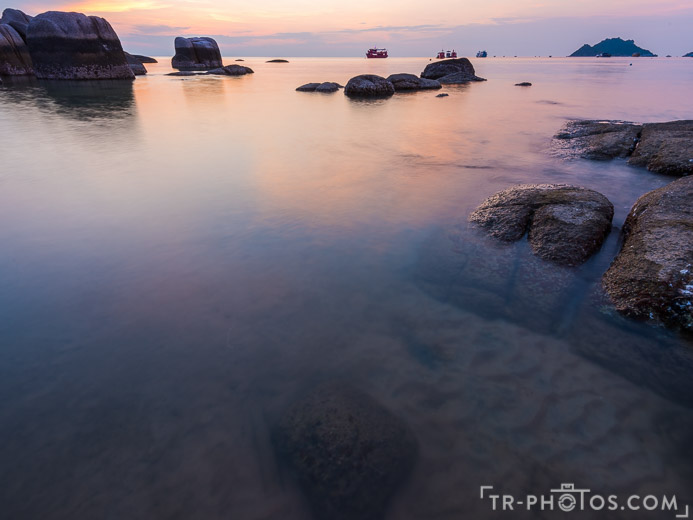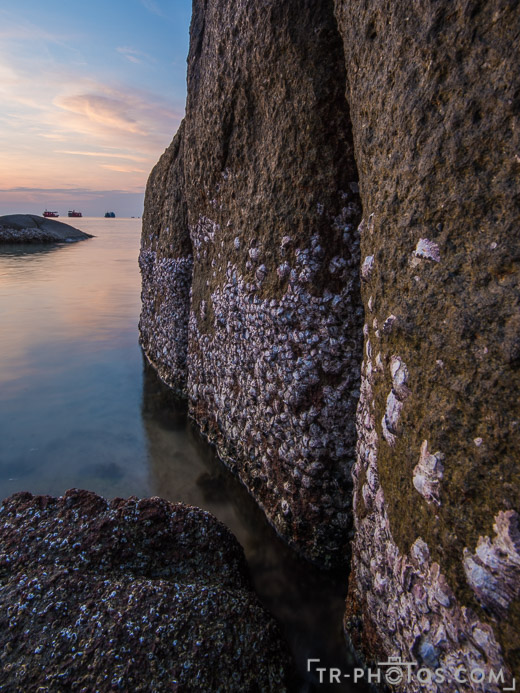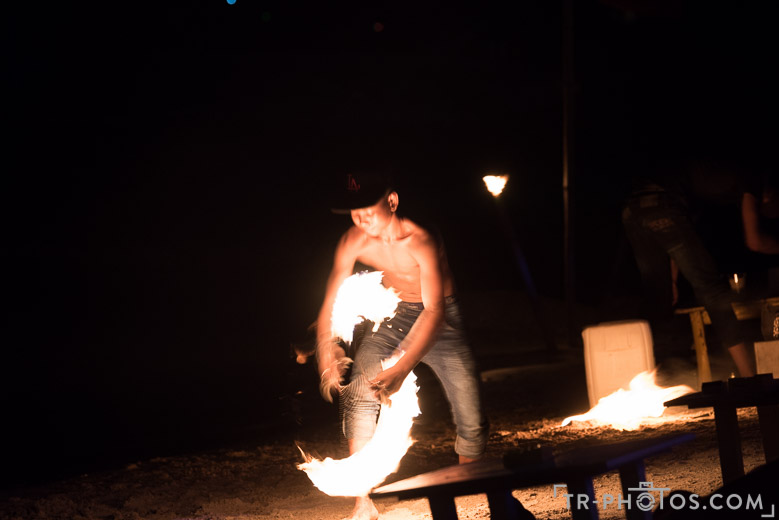 The diving course takes 3 days and you got 5 days / 4 nights included in the open water. You get lots of theory and train this in a pool first, before you go out and do this 18 meters underwater. As this was my holidays for the year, I concentraded most on the lectures.
But on the last evening I neither had to wake up early nor dive the next day. So after I received my open water I turned back to vacation / photographing, meeting people and relaxing mode. I started with some delicious grilled fish for dinner, then photographed the fantastic fireshow of the guys at the Rock. Then I brought my camera to my room and I met some guys from California.
Quiet late I recognized that you can easily spend months here just to relax and party. The mood on this island is just fantastic.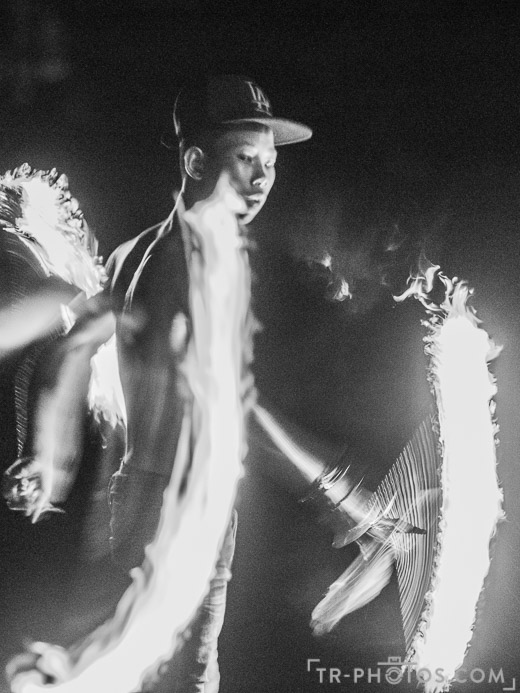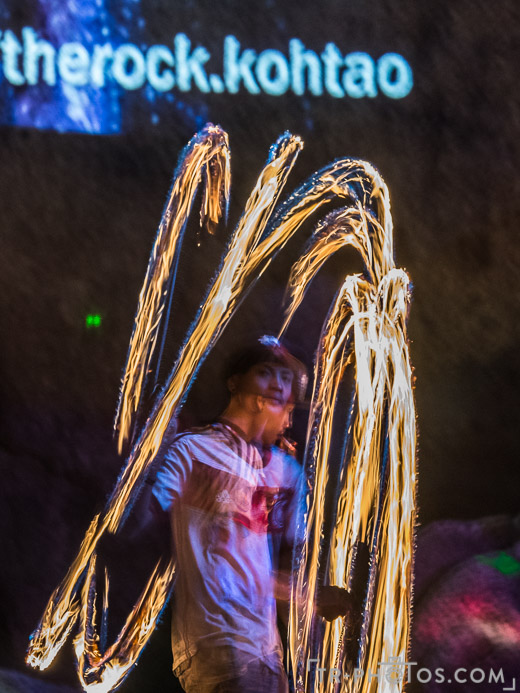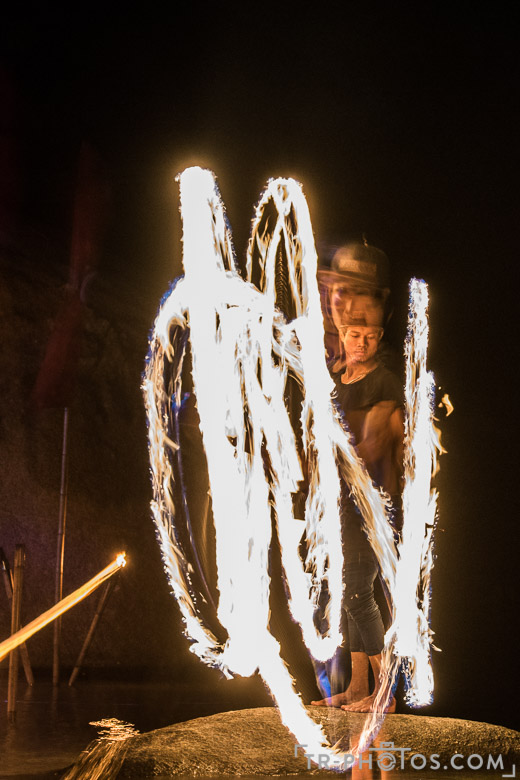 On the last day I took a short hike to a hidden empty beach.
In the evening my dive buddy told me he drove to shark bay and cut free a shark who was cought by a fishing line. I couldn't believe it until he showed me a GoPro video.
On the evening I left at took the overnight ferry to Surat Thani. I had a variable ND (neutral density) – Filter / greyfilter with me to average out the water movements of the ocean and especially for waterfalls on Sumatara. But the one I used was "not good" to describe it in a polite way.
So I tried to get a new one in Surat Thani. But it was not possible. In the mid time I left in a shuttle to Khao Sok.