When the shuttle drove into the hills, one can't stop watching out of the window. The landscape is fantastic here. Everywhere hills in different shapes filled with jungle. I think I was lucky and some guys with a pick-up were waiting at the road and took me to jungle huts which I can recommend.
Here I had a "tree house". So i room build on bambus. I could not find a cheaper or better location for this. So after some comparison I checked in and was very lucky because torrential rain started with lightings and I stould perfectly with my bag at the reception.
Because my tripod was deep in my backpack I tried to use the parapet as a tripod alternative.
But this did not work out. So my best shots are from the moment the sun came out through the dark clouds.
In the evening I checked out what to do here and grapped some foot at a the "restaurant" closest to the entrance of the national parc. It has red chairs, cheep prieces and the soups and the goose is just a dream.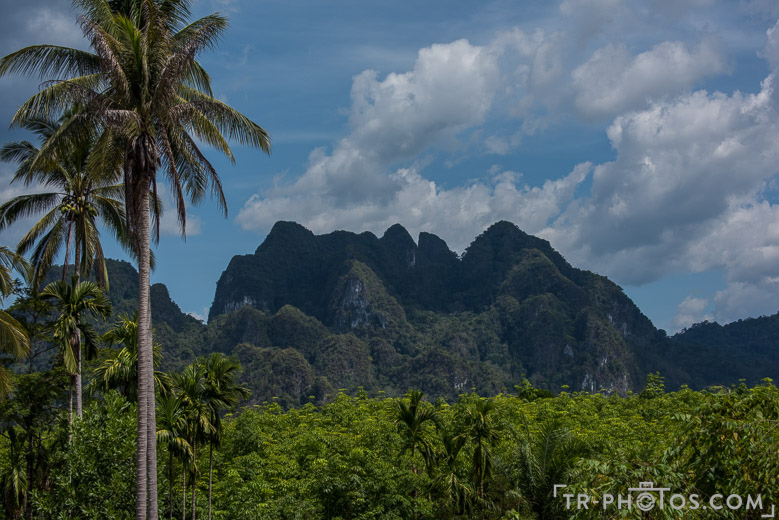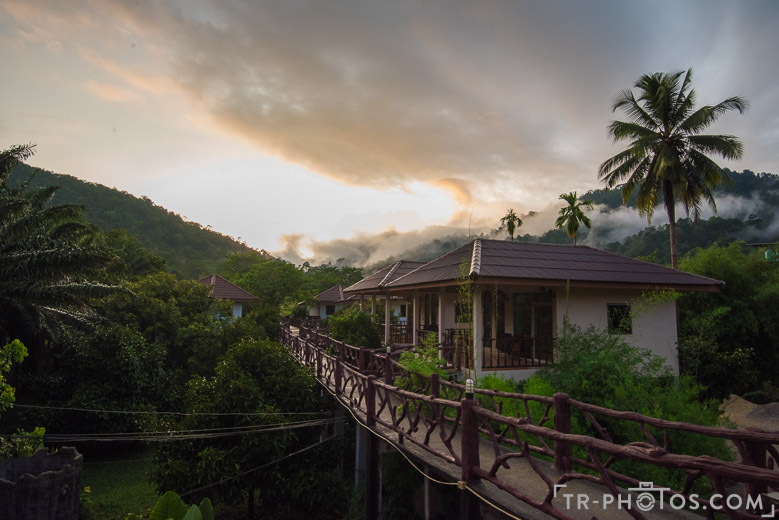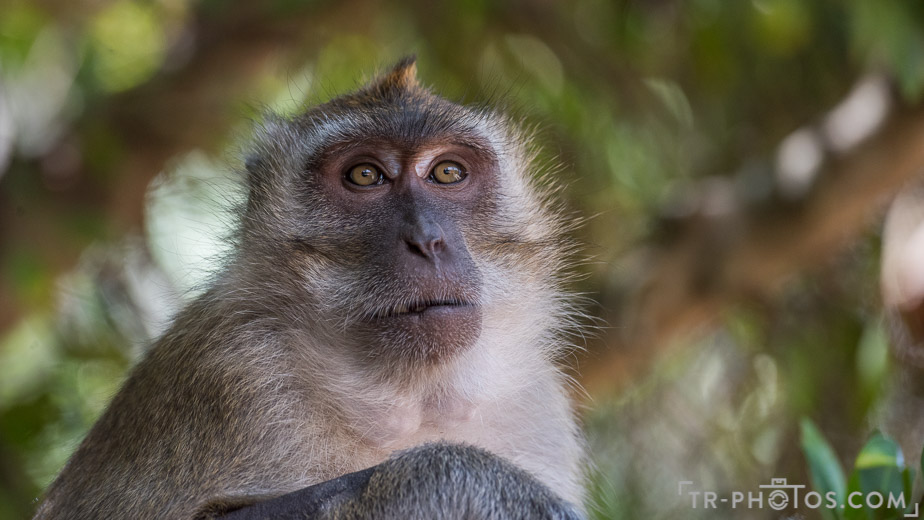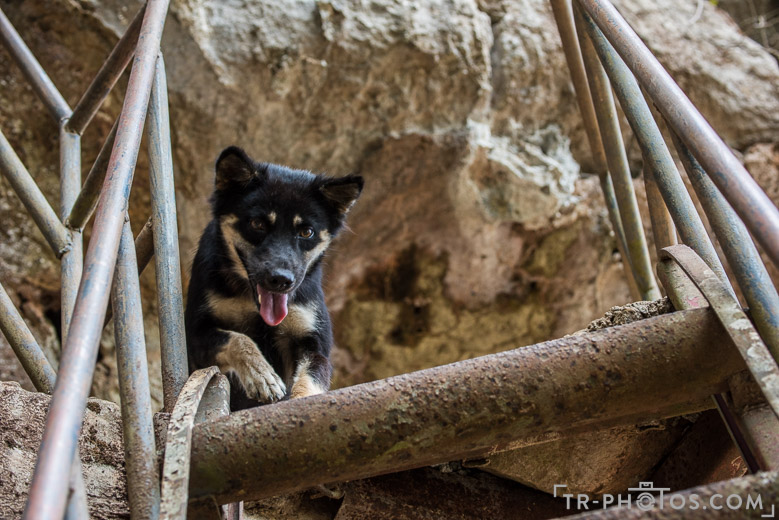 In the morning of the next day I met a girl from Germany. We decided to go to floating house on the lake the next day and spend some time together.
First we went to the monkey temple, which I can highly recommend especially if you easily want to photograph macaws. They get feeded here by thai tourists all the time, so most of them are relaxed.
An exception was sitting of the stairway up to a viewing platform. But we had a stray dog at our side, which growled once and even this marcaw went off.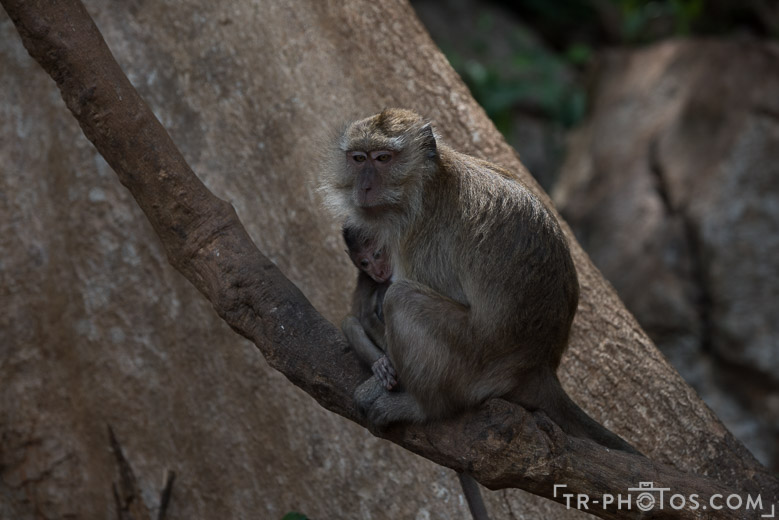 When we went down I had to carry dog, because the steps were ok to go up fast, but too steep to go down.
After we went down we met a monk and some nuns, who allowed me to photograph them.
In the evening we went to a "waterfall". Ok it's just some big rocks in a river with mini waterfalls running through.
As planned the next day in the morning we took the bus to a small pier. And I was shocked how many people were queuing here. But later I head, it was thai holiday, therefore it was that crowdy.
The programm we had was:
See the "James bond rocks"
Drive to the floating houses
Hike through a small cave under water
Evening boat-tour to see some animals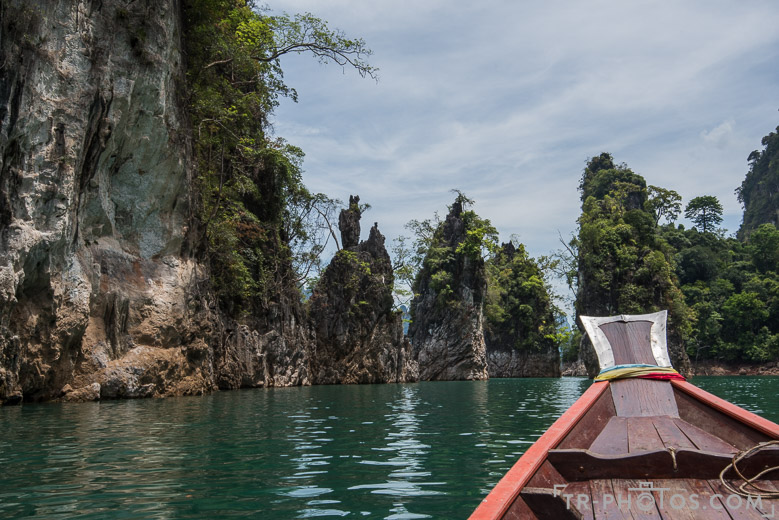 I liked this place especially sleeping a night in a national park is always an adventure. But too many things happend which made me leave this station of my trip with twisted feelings.
It was crowdy everywhere. We queued at the "James bond rocks", at caves and you could always see at least another boat.
The motor of our boat turned off. To get it running again, he released fuel into the water. Later one could see the poluted water at the bay in which we were swimming. I have the feeling this happens quiet often. So different motor would easily solve this problem.
In my group some british girls could not stop talking. If you go unto the jungle and you want a chance to have encounters please be quiet from time to time.
We could not see any bigger animals, not even a monkey, from less than 40 meters (they feeded a boar in the morning). I'm quiet sure this is due to high occupancy and maybe due to hunting in the parc.
In night I hoped for low light polution to photograph stars and the jungle for the first time. But due to the strong light of the camps I could not do good star shots.
Later on I heard there should be a guy called "big man", doing tours deep into the national parc. So you can see animals more likely. Also this need some organization so it would filter out the "beach tourists".
Anyways the place is beautiful. I think I'm just spoiled because I've been to the jungle in Costa Rica and I was very lucky with the guide there. So there I felt tought to protect the jungle and to be quiet and enjoy being a guest. Here I more felt like in an amusement park.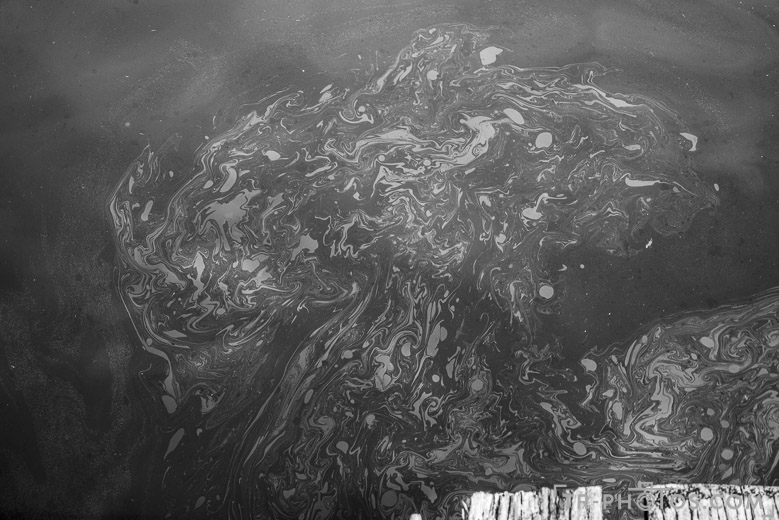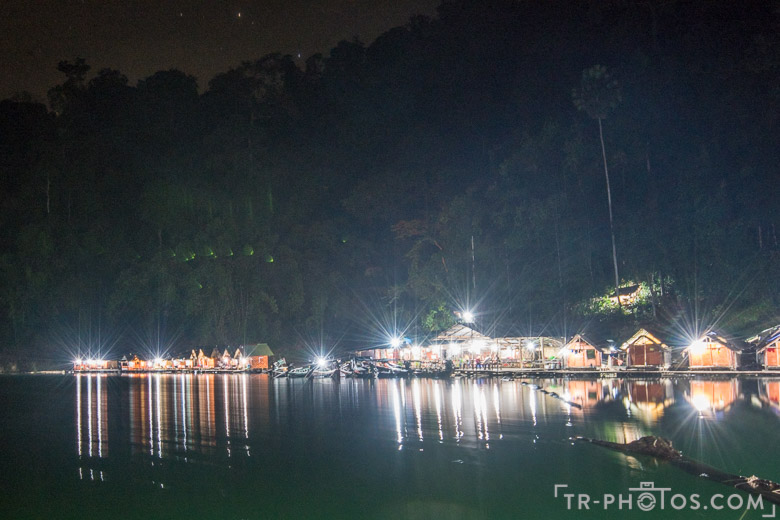 Next day:
Hike into a really big cave full of bats.
Hike on a "view point"
Drive back
In the evening i took the public bus to Phuket, where I just stayed for a night at
From Phuket I did not see a thing. I was already running out of time, so if I want to see a bit of Phuket I would do at the end of my trip.
At the next morning i had a flight to Kuala Lumpur.