San José Airport
Drake Bay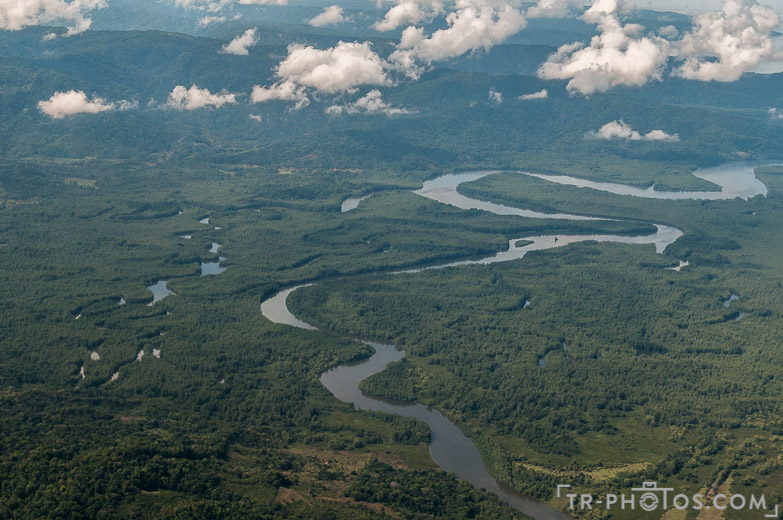 The journey started with a flight from Düsseldorf in Germany with a stop in Atlanta to San José. We arrived early in the morning and took the first flight with Nature Air over to Drake Bay. The machine was an old cessna. We entered last to be able to take some shots out of the airplane. (There was most space next to the doors to be able to photograph in different angles through the plexi glas windows.) The landscape below was breathtaking but sometimes flawed by palm oil. The machine did a stop on half way and when we arrived, a jeap, organized by the owner of our cabins, picked us up. The runway and the road already impressed me and without any doubt having or knowing an owner of a jeap in this region is necessary.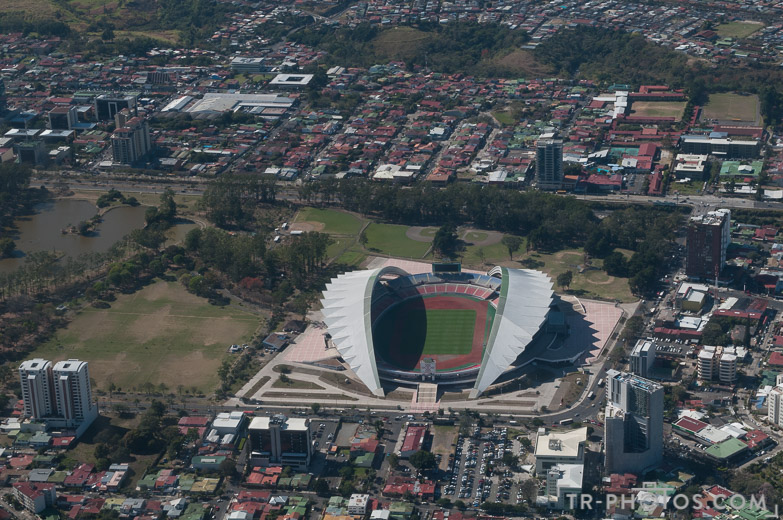 When arrived (approx. at 3 p.m.) I instantly knew this was a dream place. Palms, an empty beach, tons of birds, a leguan lying arround, ant roads crossing the road everywhere and the most impportant for me: The sound of the pacific ocean. If the heat wouldn't push me down, I would have instantly went swimmin' or photographing. Later I did both, had some nice food and a beer at sunset. We asked the owner if everything will work (we booked a dolphin tour and a tour to corcovado national parc in advance) and went to sleep quiet early.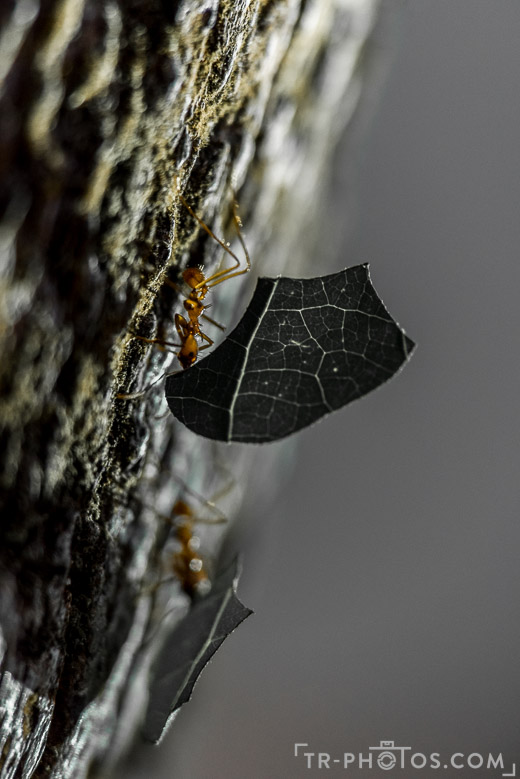 The next day we started with a dolphin tour. I brought a dry bag with me from Germany to get my camera with the lens in the boat, which i highly recommend. In addition you shouldn't try to photograph all the time with an expensiv camera. When the boat drives fast you can't protect it from the salt water splashing to it and there was no wind at all. From todays perspective this was too risky in this boat, but everything worked well.
We saw different kinds of dolphin, birds and even a turtle came by to give some regards. If you're lucky (we weren't) you are even able to see wales, which come to this regions to get their children in save regions and the warm water. The dolphins are curios and love to jump parallel to the boat. Also when watching my images, it seams they are quiet organized in jumping. In farer distance you can see dolphins jumping at least nine meters out of the water and smashing into the water. Sierra explained they do it to get rid of the trigger fish (sharksuckers?). Also we got some food and the tour ended after visiting a quiet beautiful waterfall.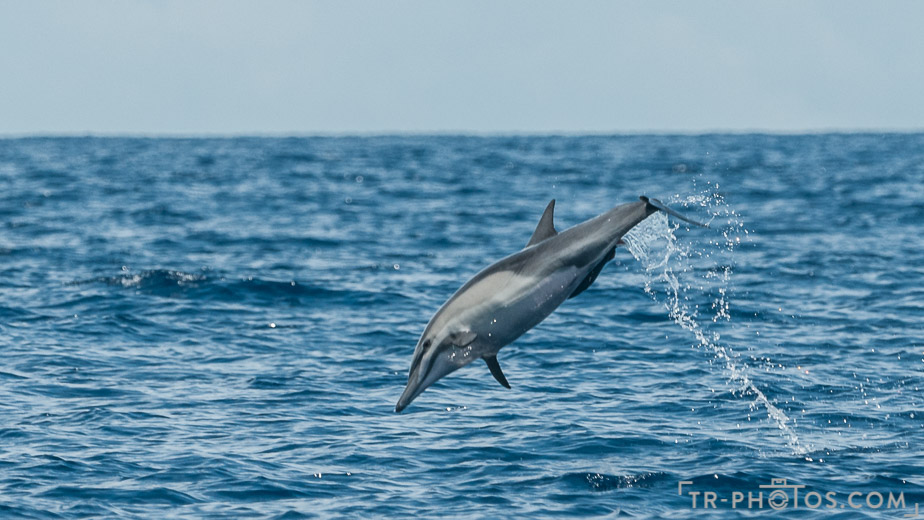 About 2 p.m. the tour was over so we grapped a 2nd lunch, went swimming and relaxed a bit. I had to try to make more shots of the leaf cutter ants. In the evening we walked along the dream beach to make some shots talk and enjoy the beautiful sunset.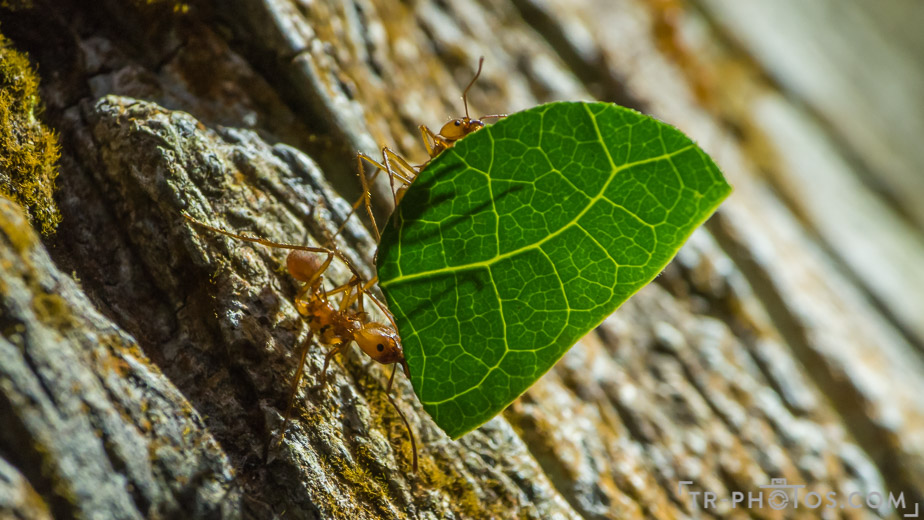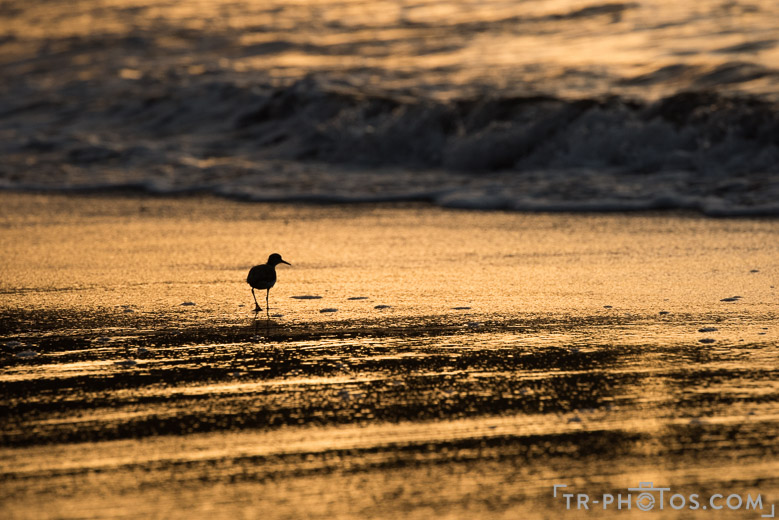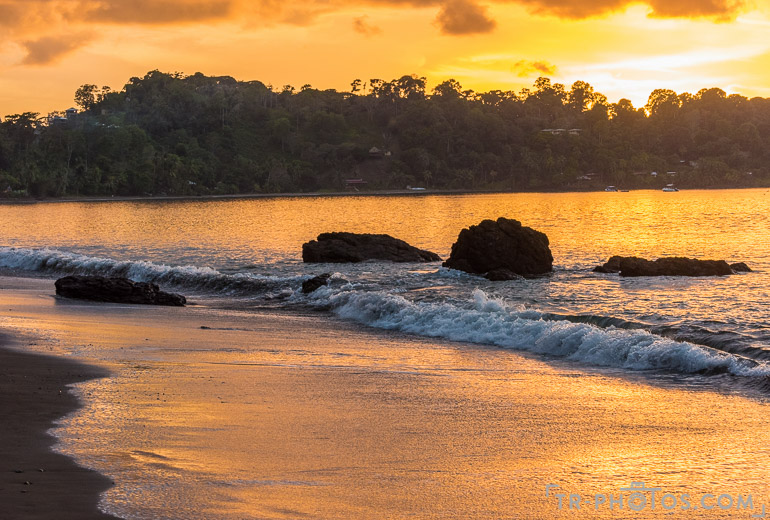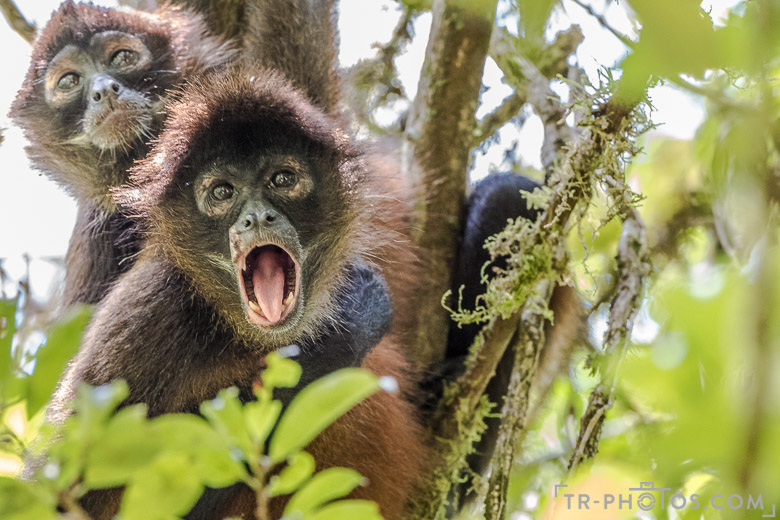 The third day we did a tour to corcovado natonal parc. You can just get here by boat. And the amount of people is limitted. The tour starts and ends at the beach. I think we were lucky with our guide (we had Pacheco from Pacheco Tours). He went barefoot through the jungle (most other guides did wear rubber boots). First he showed us some basics about the jungle. That termites are full proteins and easy to spot. That you can get he crabs out of their house by breathing because they don't like warm air. That some bark cooked up can make you high. He showed us a muddy place where tapir likes to cool down and relax. His fantastic eyes even spotted a viper next to the road on a tree. She is approx. as big the palm of a hand and has perfect camuflage. One bite and one would be dead within 6 hours he told us (when the antidote isn't provided). We crossed a river where we could see a young jesus lizard running awy of us (over the water [thats where she got her name from]). We also saw a salt water crocidile and her child in river, spiders nearly as big as the viper (when you include their legs) and many very very huge trees.
In the middle of the jungle you make a break at Sirena Station. If you've no problems with all these animals, furthermore you love them and very basic sleep and food conditions in the center of the jungle, this is your place.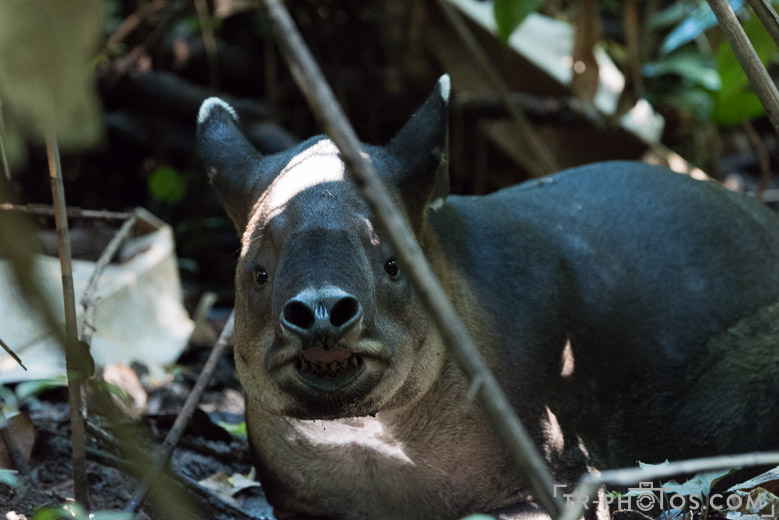 The fourth day was a day with no plans. So we walked along the beach. Photographed some macaws fighting (or lovin) each other. Also now I found the time to lie down on the beach to photograph craps, which hushed back to their ground wholes all time, so you need to lay down and just wait. We found bats were nesting right under a palm leaf next to our cabin.The owner of our cabins put some fruit outside we could photograph some birds easily. But he didn't put out sugar water to feed the humming birds. (Maybe someone can tell me if this is a problem for hummingbird population or diversity.) So they were mostly gone when I saw one.
On the fifth day we had to leaf early to catch the flight to San José.